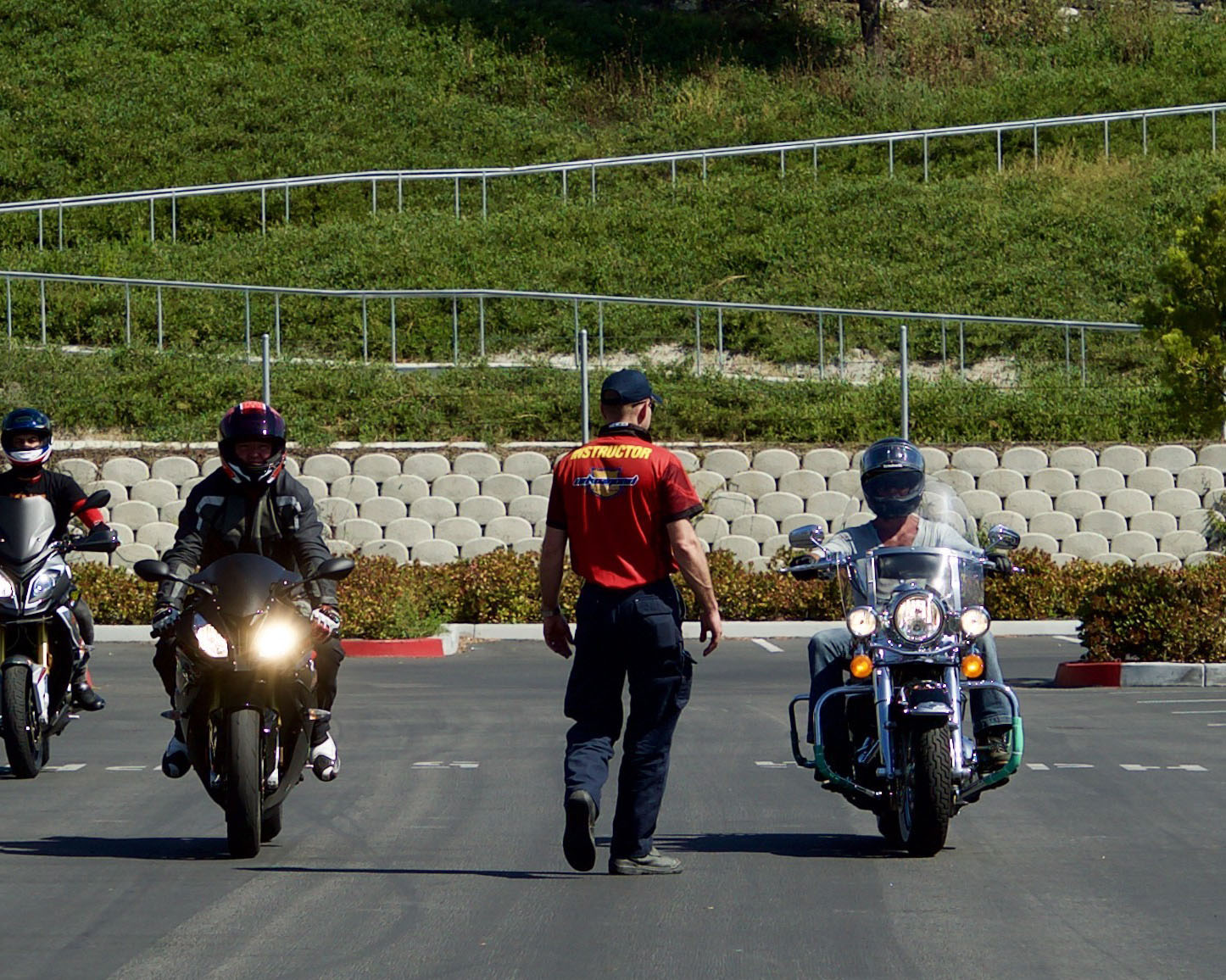 RIDE WITH CONFIDENCE
We teach advanced motorcycle riding skills to riders of all abilities.
When you leave you will be riding at a level you thought was only accessible to those with some special skills born into them. The truth is everyone can get there and we are your ticket Come and see for yourself.
Advanced Rider Training
The Advanced Rider Course is a full weekend riding course based directly off the Police Motorcycle Operators Course we instruct. We will take you from slow speed tight patterns, to high speed braking and obstacle avoidance and everything in between.
What you'll learn
Learn motorcycle handling skills previously only taught to Police Motorcycle Operators, Escort Teams and Drill Team riders. This course starts with low speed handling, clutch throttle control and works the rider up through full lean lock bar turns, Circles, Figure 8's, etc and works into high speed braking and obstacle avoidance. These are the true Advanced Rider Fundamentals that will make your riding safer and more fun regardless of what you ride or where you ride. Come visit us and learn the secrets only the pro's know.
Course Outline
We start with low speed skills teaching advanced clutch / throttle control, balance and body position different from any other civilian course. From there we work through a number of intensive Police style skilled patterns until you are doing things you never thought possible. All of this is aimed at giving you REAL control of the motorcycle. On the second day we move into high speed braking and then into a high speed braking section with a stressful skilled component at the end will makes this training more real world than anything else you have done.
CIVILIAN & POLICE
OPERATORS COURSE
Ever wonder what it would be like to be in an intensive 2 week real Police Motorcycle Operators Course. The incredible low speed drills, high speed maneuvering and braking.
If this intense course does not make you an incredible rider, its time to put the helmet away.